Rohinton Emmanuel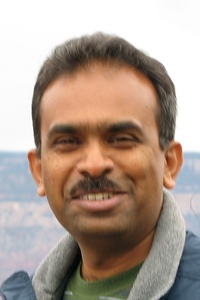 Rohinton Emmanuel recently joined the School of the Built and Natural Environment of the Glasgow Caledonian University as a Reader in Sustainable Design and Construction. Prior to this appointment, Rohinton was a Professor of Architecture at the University of Moratuwa, Sri Lanka and his research, teaching and service focus is on the urban heat island effect, its energy, thermal comfort and quality-of-life consequences and its adaptation/mitigation using urban design and planning strategies. As an Architect with urban design interests, he has pioneered the inquiry of urban climate change in tropical cities and has taught and consulted on climate and environment sensitive design and urban transportation planning.
Rohinton is an elected member of the Board of the International Association for Urban Climate and is a member of the Expert Team on Urban and Building Climatology (ET 4.2) of the World Meteorological Organization (WMO). He has consulted widely in the areas of building energy efficiency, thermal comfort, urban air quality and urban transport planning. He has also worked as a green building consultant (LEED certification) in Sri Lanka.
Rohinton has managed large external grants, including a World Bank-funded five-year, USD 3.5 million grant to improve the quality and relevance of undergraduate educational programs and has authored over 50 research papers and three books – most recently An Urban Approach to Climate Sensitive Design: Strategies for the Tropics, (Taylor & Francis, London, 2005).
Email: Rohinton.Emmanuel@gcal.ac.uk