Peter Kennedy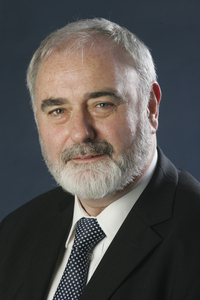 Peter joined the Glasgow Caledonian University in 1990 as a Senior Lecturer, with responsibility for Construction Management within the School of the Built and Natural Environment. He is now Associate Dean, with responsibility for Marketing and Income Generation.
Peter is past Chairman of the Scottish Branch of the Chartered Institute of Building and has served on the National Council and Membership Board of the CIOB. His research interests include construction conflict and dispute resolution. He established the Adjudication Reporting Centre in 1998 to monitor trends within the field of construction adjudication following the Housing Grants, Regeneration and Construction Act coming into force. This centre is highly regarded as the UK's only authoritative research centre for adjudication. Peter travelled to New Zealand recently to advise New Zealand Government ministers and lawyers about their proposals on the introduction of statutory adjudication.
Peter has received EPSRC grants to study best practice in Alternative Dispute Resolution in USA, Canada, Australia and Hong Kong and, jointly with Dave Langford of University of Strathclyde, a major research project, investigating the sources, causes and effects of conflict in the UK construction industry. To gain a better understanding of the legal implications of construction disputes, Peter recently completed an LLM in Construction Law.
Peter leads the school's development in web-based distance learning and has received substantial funding from the Construction Industry Training Board and the NHS in Scotland.
Email: p.kennedy@gcal.ac.uk