Professor R M W Horner FRSE CEng BSc PhD FICE MCIM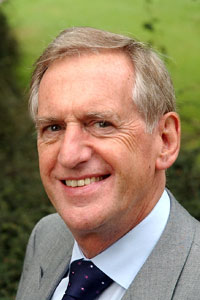 Professor Horner is a Fellow both of the Royal Society of Edinburgh and of the Institution of Civil Engineers. He is Emeritus Professor of Engineering Management at the University of Dundee where he leads the Construction Management Research Unit in the Division of Civil Engineering as well as the EPSRC funded project Metrics Models and Toolkits for Whole Life Sustainable Urban Development. The Construction Management Research Unit is a leading member of the consortium appointed by Scottish Enterprise Glasgow to establish the Scottish Construction Centre.
Professor Horner has won research grants to a value approaching £5m of which about a half have been sponsored by Government Agencies, the remainder by industry. He has successfully managed more than 20 research projects, and published over 80 papers. His research encompasses lean thinking, labour productivity, project modelling, estimating, monitoring and controlling costs, whole life costing, whole life sustainability, maintenance management and risk management. A former Deputy Principal of the University, he is a member of the EPSRC Peer Review College a member, of the ConstructionSkills' Construction Futures Technical Reference Group and of their Labour Market Intelligence Working Group.
He has spent some 15 years in industry where he was a Director of Atlantic Power, a North Sea Oil Project Management Company. He was a Director and Vice Chair of Objective 3 Partnership, a Director of the Scottish Institute for Enterprise and Chair of its Management Executive. He is currently Chairman of Scottish Enterprise Tayside, Chairman of the Institution of Civil Engineers' Scottish Management Board and Chairman of his own company, Whole Life Consultants Ltd.
Email: r.m.w.horner@dundee.ac.uk